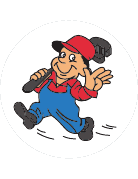 Don't FREEZE" call D's For Your $69 A/C Cleaning Needs
708-948-7308

D's Air and Heating has been serving the Chicago community for many years and we pride ourselves in providing quality sales, installation and repair service for all major brands of air conditioners and furnaces. We offer maintenance contracts to ensure your HVAC system is always operating at peak efficiency. If you are in the market for a new system or having problems with your current system, or if you just want us to come check it out and make sure its ready for the upcoming season please give us a call and let us work for you.
Exceptional quality and service at a fair price.
Chicago 773-940-0965 / Suburbs 708-948-7308.

Call today and schedule an appointment.
For emergency service call 773-616-7654

Click To Check Out Our Rating