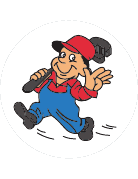 Dryer Vent Cleaning Special


*Purchase a whole house single system duct cleaning package for $389.
*You receive a dryer vent cleaning normal cost $309...discounted price $189. (Saving $120)

Call now for details
708-948-7308
Offer Ends
12/31/2021
Dryer vent must be in working order. This is a preventive maintenance special, repairs are additional!
Offer Ends
12/31/2021
Special Savings

Whole House Duct Cleaning Special $389
Single System Only Includes:
*****State Of The Art Cleaning Equipment
*Main Supply Plenum
*Main Cold Air Return
*Truck Line
*Supply Line
*All Vents Removed
*Clean Vent Duct Run
*Reinstall Vent.
*Limited 12 Vents
*2 - 4 Hours Of Service Call Now 877-35-DS AIR (37247)
*Additional Vents $5 Each


The Air Duct Cleaning Process
Our air duct cleaning process is state-of-the-art with successful
results — customer after customer. We deploy advanced air
duct cleaning technology with the only self-contained method
that simultaneously brushes and vacuums the debris. Dirt is
brushed loose inside the air duct and immediately swept up by
powerful dual vacuums that are fitted with HEPA filters to make
sure the air is free of pollen, animal dander, dust mites and
other harmful bacteria.
Air Duct Cleaning -

Step by Step

:


*Removal and cleaning of registers.
*Technician cleans supply vents all the way to the air handler.
*Dirt and debris is brushed, collected and swept up by the dual vacuum system.
*Optimum coverage is ensured as technician works back through the system, over lapping much
of the duct-work.
*Vacuum attachment topically cleans inside the air handler.
*Air handler fan is turned on and antimicrobial treatment is fogged into cold air return.
*Fan circulates treatment deep into the system.