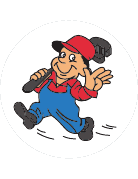 Duct Cleaning & HVAC Coupons

Other Service Packages




Video Camera Analysis $69
Normal $155
Put Your Eye Ware It Matters The Most!

Video camera analysis can save you money. Don't damage a area under suspicion (Water Leak, Leaky Heat Exchanger, Etc.). Go With The Proven Diagnostic Determination
. Think Green Think Efficient


*
Duct Cleaning Inspection
*Dryer Vent Cleaning Inspection
*Leak In Wall Inspection
*Leaky Pipe Inspection
*A-Coil Inspection
*Crack Heat Exchanger Inspection
*Busted Pipe
*Clogged Pipe


Offer Ends
6/30/2019
Clean & Check $69 Per Unit


*Furnace
*Boiler
*Hot Water Tank
*Air Conditioners
*Heat Pumps
*Humidifiers


Offer Ends
6/30/2019
Dryer Vent Cleaning Special $169

Normal $209
*Depending On Venting Location.

Offer Ends
6/30/2019
Mold Inspection $69



*Suspecting substances that appear on your duct work, drywall, ceilings, floors and walls.
*Laboratory tested is additional.

**Mold-Clean **Mold-Kill **Mold-Seal...Clean House-Clean Air-Clean Environment

Call The Best Before The Rest 877-35 DS AIR
Offer Ends
6/30/2019