D's Air & Heating, Inc.
Toll Free 877-35 (Ds Air) 3-7247
Office 708-948-7308
Fax 773-826-3010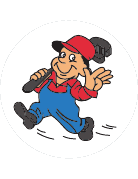 We Have Answers For All Your Questions

WHY SHOULD I CLEAN MY AIR DUCTS?

Dirty air ducts have been identified as a major source of indoor air pollution. Your air duct system is an ideal breeding ground for bacteria, mold, mildew, fungi, and other health threatening organisms. Dust mites don't typically live and breed in the ducts themselves. However, dirty air ducts distribute the primary food source for dust mites — dust.

WILL MY HOUSE BE LESS DUSTY AFTER YOU CLEAN THE AIR DUCTS?

Yes, the inside of your duct work is the equivalent of an extra room in your home that never gets dusted or vacuumed. When the furnace or air conditioner fan turns on, dust from the duct work gets churned up and blown into the rooms of your home.

WILL AIR DUCT CLEANING HELP MY ALLERGIES?

Many people are allergic to dust mite waste. Dust mites feed on debris found in duct work. Remove the debris and you remove their food. Also, by greatly reducing particulate debris in your ducts, there are less dust particles and potential allergens in the air to aggravate those with respiratory illnesses.

I LIVE IN A NEW HOME. DO I STILL NEED YOUR SERVICE?

Absolutely! Up to 50% of air duct system cleaning is done in homes that are less than five years old. During construction, the ductwork is wide open and the air handler is running many times without a filter. During this time, construction debris such as pieces of plaster, drywall, wood, dust, insects and insulation, are accumulated in the duct work.

HOW WILL I KNOW IF MY AIR DUCTS NEED TO BE CLEANED?

By using the Video Inspection unit, our technicians can show you how dirty your system is. It can also show you the "before" and "after" of your duct cleaning, so you know that it's a job well done.

WILL YOUR EQUIPMENT WORK IN MY AIR DUCTS?

The equipment we use to clean the air ducts is effective in all types of air duct construction, including flex duct, round metal ducts, square metal ducts, and fiberboard. It can easily accommodate right angle turns and multiple bends found in most types of duct systems.

DOES CLEANING MY DRYER VENT LOWER MY ENERGY BILLS?

Yes, by having your dryer vent professionally cleaned, your clothes dryer will run more efficiently. Your dryer will not have to run as long, lessening the wear and tear on your dryer, reducing your need for repair and lengthening the life of your dryer.

CAN I CLEAN MY DRYER VENT ON MY OWN?

Although a homeowner can clean dryer vents, it is advised that you consult a professional. Most homeowners don't have the special equipment required to do a thorough job. A professional has special tools such as video inspection equipment to give a visual of the hard-to-reach areas of the dryer vent system.

HOW DO I KNOW IF MY DRYER VENT NEEDS TO BE CLEANED?

Using the following as a checklist, you can get a good idea if your dryer vent is in need of cleaning:

• Loads of clothing are taking longer to dry.
• Clothing is very hot and still damp when dryer finishes (especially heavy items especially, such as towels).
• The dryer itself feels hotter.
• There may be no lint on the lint screen (i.e. the exhaust system is clogged).